Top Story
E/R: Motor Rider Dies In A Fatal Crash After Waving Immigration Officers
A motor rider has died in a fatal accident at Akuse in the Eastern Region after waving at immigration officers on checkpoint duty.
The accident occurred on Sunday May 16, 2021 about 4:30pm at Fodjuku junction near the Kpong/Akuse Dam site.
Kwame Kubunu, 30, was riding an Apsonic motorcycle with registration Number M-19 GR 132 from Fodjuku towards Akuse with David Kugbadzor, 24, onboard.
On reaching a section of the road near the Dam site at Fodjuku junction where there is a barrier mounted by Immigration personnel on 'Operation Motherland' duties, the rider rode with speed in an attempt to cross the barrier whilst waving at the personnel on duty.
He lost control of the motorcycle and crashed into the metal gate at the barrier. Both the rider and the pillion rider were thrown off the motorcycle and landed on the road while the motorcycle was moving towards the offside edge of the road and crashed into a tree.
Both rider and Pillion rider sustained various degrees of injuries and were sent to the Akuse Government Hospital for medical treatment.
However, the rider Kwame Kubunu was pronounced dead on arrival.
Victim Pillion rider is on admission and responding to treatment.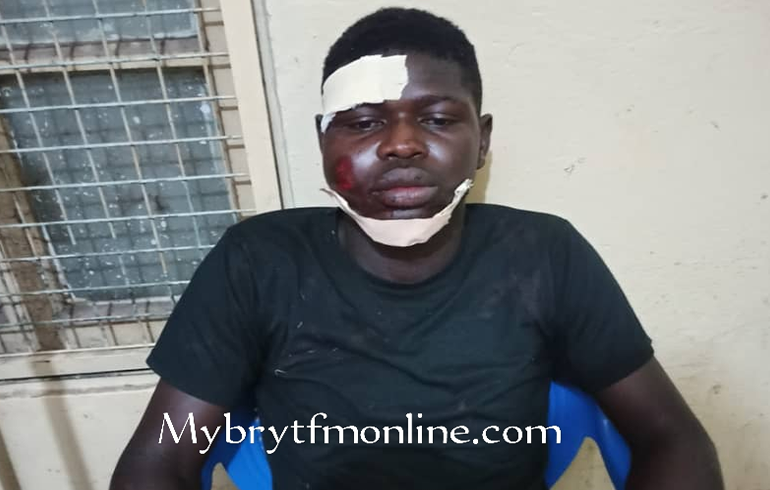 Body of deceased rider has been deposited at the same hospital morgue awaiting autopsy.
Meanwhile, a four (4) year old boy has been knocked down to death by unregistered motorbike at Odumase Krobo.
The suspect rider Ayertey David, 22 was riding a Royal motorcycle with registration number M- 21- GE 754 from Old Odumase-Krobo Police Station direction towards the Odumase Chief Palace.
He knocked down Tetteh Kwabena ,4, who was crossing the road at Laasi suburb of Odumase-Krobo.
Tetteh Kwabena sustained a serious injury on his head and was rushed to St. Martin De Porres Hospital for medical treatment but died whilst receiving the treatment
The acting Public Relations Officer of the Eastern Regional Police Command, Sergeant Francis Gomado confirmed the accidents adding that they were being investigated .
Source: Mybrytfmonline.com/Obed Ansah