Entertainment News
Hilarious Artwork Of Otokunor, A-Plus, Afia, Akua Donkor And Others Breaking Ribs After Hitting Online -[SEE PHOTOS]
Internet is currently buzzing following an amazing artwork of some prominent people in Ghana.
Artwork by artists are meant to inspired people to appreciate pencil drawings from photograph images but these images produced by Percy Yeboah are rather receiving critics and laughter.
Some of these images even provoked celebrities and politicians who are drawn by this Artist.
The picture below is the Deputy Campaign Manager of the National Democratic Congress (NDC), Mr. Kofi Otokunor Boamah. Looking at the artwork besides his real image, it looks like Percy Yeboah only want his viewers to laugh at Mr. Otokunor.
This is because his teeth are not bigger than what is in the picture. Otokunor after seeing the picture below threatened to sue the artist for offensive artwork but some Ghanaians reacted that, he should forget it as Percy only create such images for funny purposes only.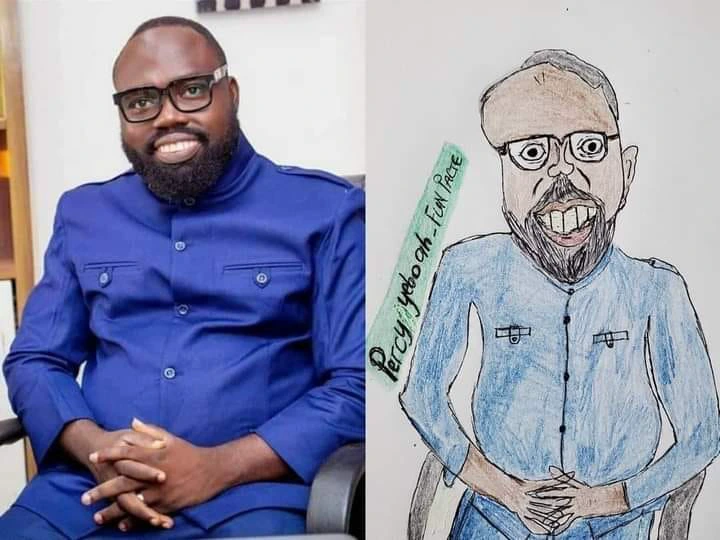 Comparing the real picture with the artwork, it will be difficult to identify that, he was actually drawing the founder and leader of the Ghana Freedom Party (GFP), Akua Donkor. This is because the artwork does not resemble Akua Donkor a bit.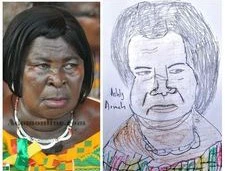 The picture below also shows Ghanaian powerful priestess, Madam Patricia Asieduaa popularly known as Nana Agradaa. As for her artwork, it looks beautiful and resembles her than the rest of the artworks. But why exposing her breast when she has perfectly dress to cover it.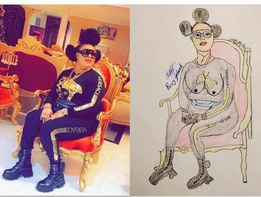 The self acclaimed richest man in Africa, Shatta Bandle is what Percy has drawn below. Does the artwork resembles the comedian? Can you identify him without the real photo?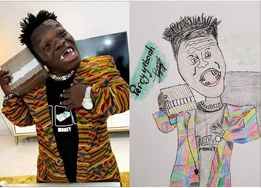 The picture below represent Kwame Asare Obeng popularly known as A Plus with his artwork by Percy Yeboah. And what is that thing in between his legs? This Percy guy does not respect at all.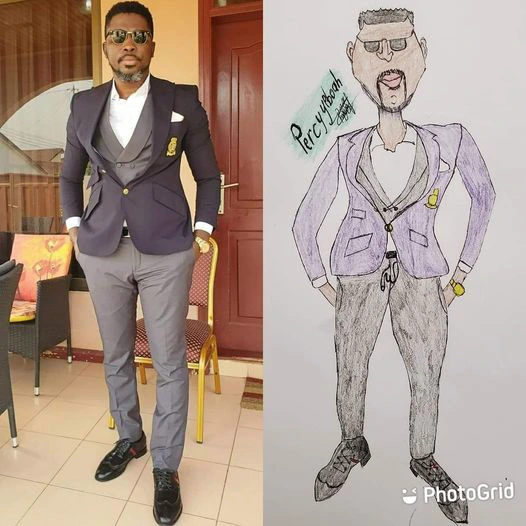 Valentina Nana Agyeiwaa popularly known as Afia Schwarzenegger and her artwork is what you can see in the picture below. Is her teeth as big as you can below?