Ghana News
Impatient driver: Range Rover crashed with 'Aboboyaa' and netizens reacted to it
On the road, careless driving by some drivers frequently occurs, resulting in severe traffic accidents that result in deadly injuries to both drivers and passengers, as well as the vehicles themselves.
When two vehicles collide, it's often difficult to figure out who caused the collision
in the first place until the police arrive and investigate the incident, with the offender being charged with the accident. However, when you look at the two vehicles and see that one is a Tricycle, also known as Aboboyaa, and the other is a Range Rover, you might wonder what would happen if the police got involved.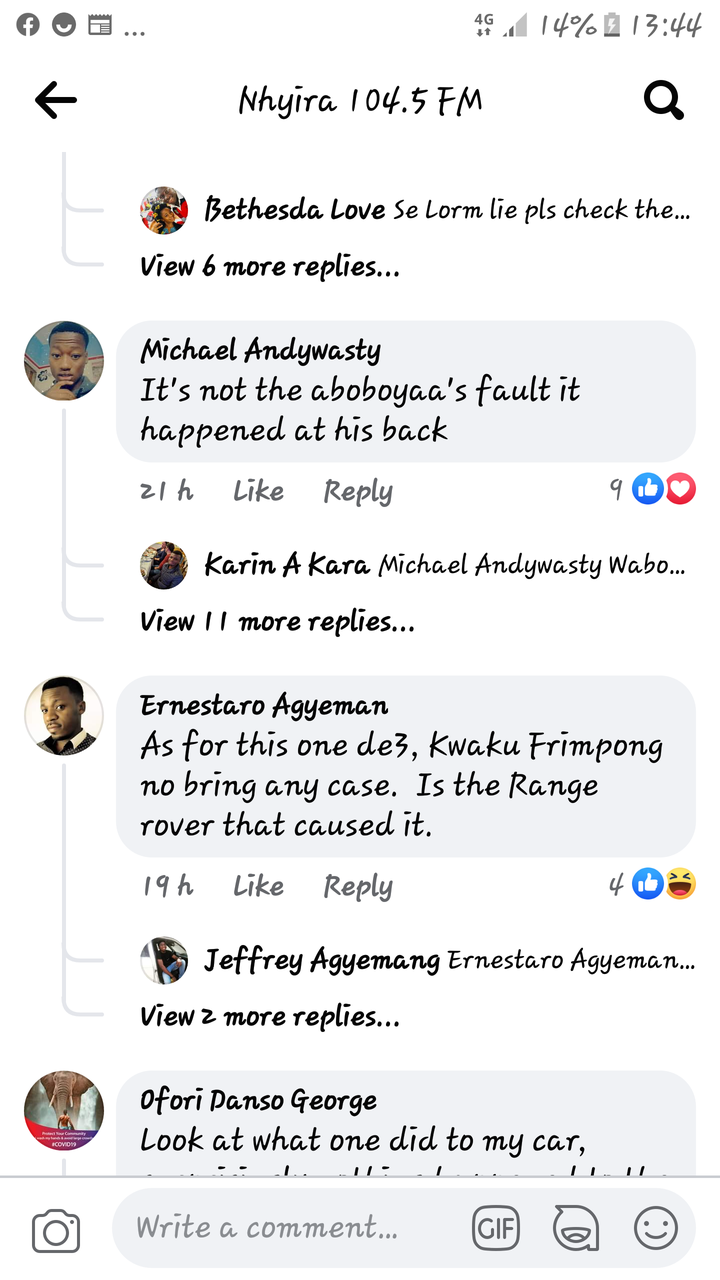 According to a photo shared on Facebook by Nhyira FM, a Range Rover and Aboboyaa were involved in an accident on a busy road. The picture, which has gotten a lot of attention since it was released on social media, shows a Range Rover with a DV number plate colliding with the backside of Aboboyaa.
In the trending picture, the Range Rover and the Aboboyaa appeared to be navigating their way through the congested traffic to get to their destination promptly. Although the accident appears to be minor, the Range Rover's front side, including the front bumper and light, has been damaged. However, the Aboboyaa which is sprayed with a red color appears to be in fantastic condition, with no damage to its back end where the Range Rover smashed its bumper.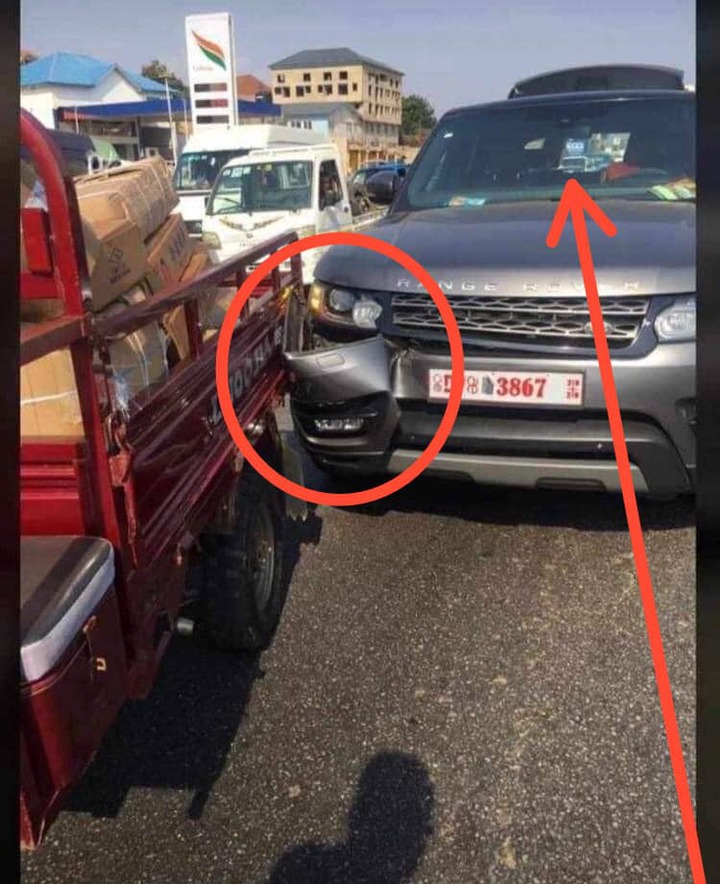 While it is unknown who caused the mishap, social media users who have seen the image on Nhyira FM's Facebook page have already expressed their opinions. According to some of the comments, the Aboboyaa driver is not to blame for the disaster because it occurs behind him. Someone else mentioned that the same incident happened in Kasoa, but as for that when the Aboboyaa driver realised what had happened, he swiftly fled, leaving his vehicle there because he couldn't even conceive how much repairing a Range Rover would be.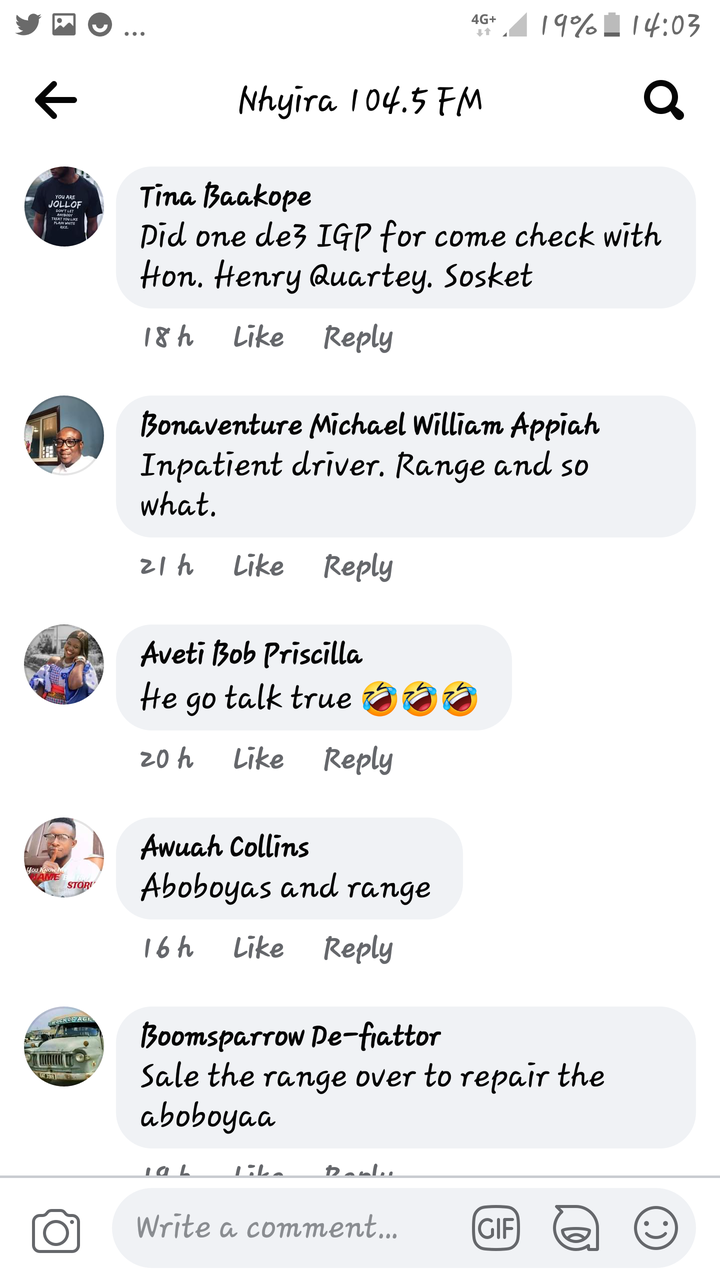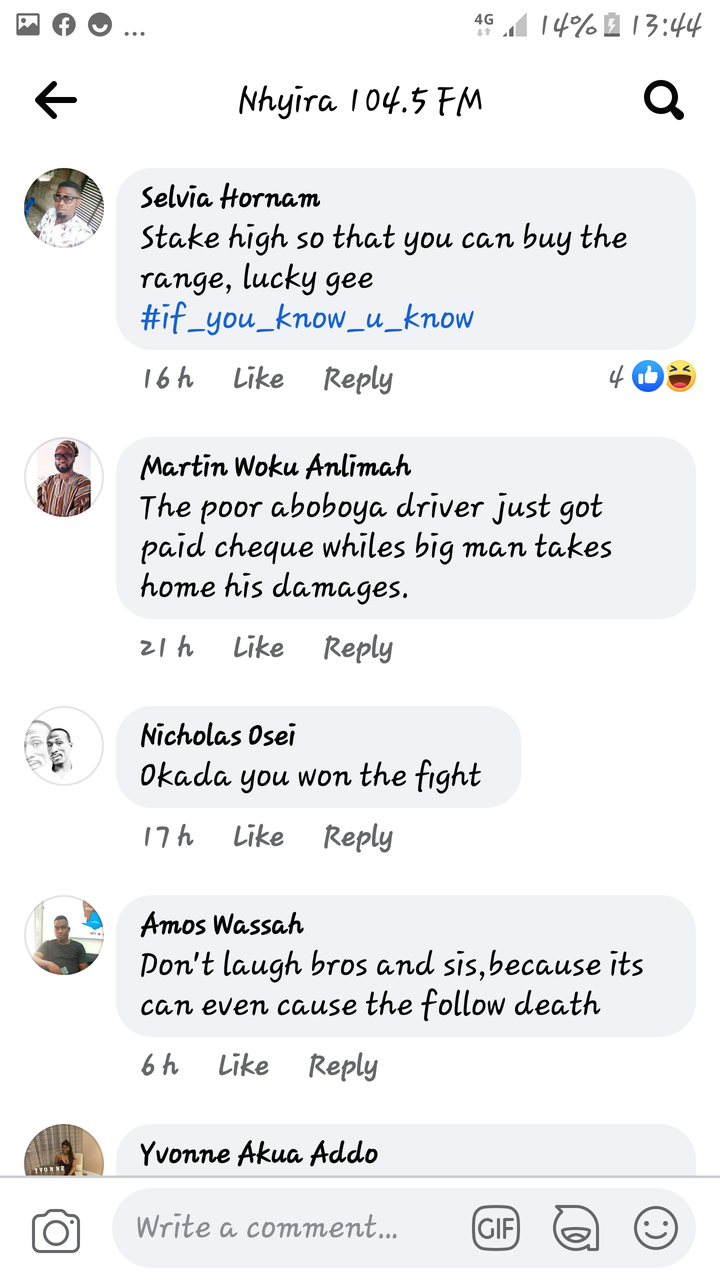 Another person who is definitely a believer in second chances suggested that, regardless of the outcome of the investigation, the Range Rover owner should show great mercy to the Aboboyaa driver. But another shared his opinion that before Aboboyaa drivers are allowed to drive, they should be thoroughly educated on road signs. Someone else said, 'Range Rover and so what?' and that the drive was definitely impatient, and that he believes the range rover drive is the cause of what happened to his own car if the picture is examined closely.
Source: myinfogh.com