Eden Hazard has cost Real Madrid almost £26million per goal since moving to the Bernabeu in 2019.
At £89m, the Belgian became the most expensive signing in the club's history. But he has been an unmitigated disaster in Madrid.
Not since Gareth Bale arrived from Tottenham in 2013 had Los Merengues forked out such a large fee or made such a high-profile signing.
But the 30-year-old attacker has struggled for fitness and form, making just 36 appearances in all competitions and scoring four times.
Given his injury woes, is it fair to label him the biggest flop in Real Madrid's recent history?
Galactico
Hazard was meant to be Cristiano Ronaldo's successor.
Real elected not to replace their all-time leading scorer immediately, instead re-signing striker Mariano Diaz from Lyon.
But in 2019, the club renewed its famous Galactico policy to sign Hazard off the back of a brilliant individual season at Chelsea — even handing him Ronaldo's No7 shirt.
But that is where the similarities end.
Real coach Zinedine Zidane has been unable to explain Hazard's problems.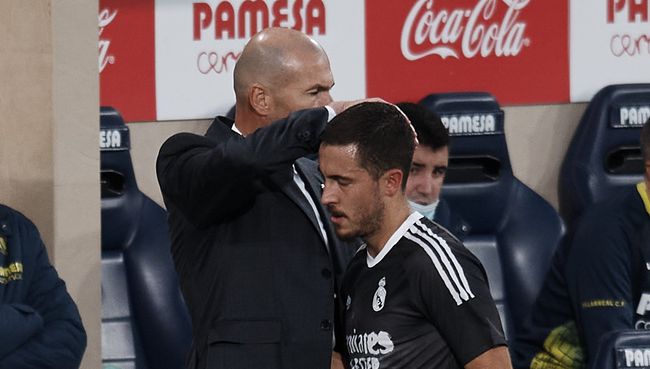 Speaking after the forward suffered another setback against Elche earlier this month, Zidane said: "Something's up, because he was never injured in his entire career [before joining Real] or there were very few injuries.
"We're going to try and figure out why it's happening, but right now we can't explain it. We've spoken about things like the lack of pre-season, amount of games and the mental aspect."
Injury woes
Since moving to the Spanish capital, Hazard has missed 55 games through injury, according to Transfermarkt.
His right ankle has continually been problematic, with two injuries in his first season at the Bernabeu.
By the time Hazard was close to returning, the coronavirus pandemic had halted the LaLiga season — and his return to fitness.
Undergoing rehab remotely was not ideal. Hazard said: "It's complicated for me. I'm trying not to eat a lot. I'm trying not to go into the pantry to eat a lot of buns, but it's not easy."
Fellow flops
Hazard is not the first big-money flop at Real Madrid. Far from it.
Kaka (£56m), Mariano (£22m), Alvaro Morata (£30m) Mateo Kovavic (£29m) and Danilo (£31m) have all failed to deliver against big price tags.
Real splurged over £300m in the year Hazard joined — but only left-back Ferland Mendy has managed to nail down a regular starting spot.
Record breaker
Putting him against the other two most expensive signings of Bale (£86m) and Ronaldo (£80m) paints a sorry picture.
Ronaldo, 36, enjoyed a phenomenal spell in the Spanish capital and even though Bale's time in Madrid ended with a high-profile falling out with Zidane, his achievements with Spain's most-demanding club cannot be overlooked.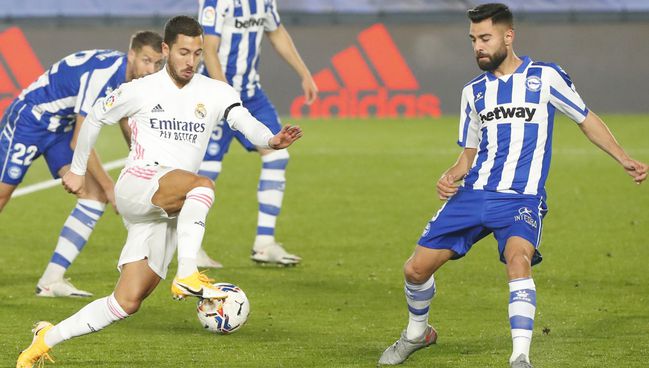 A four-time Champions League winner who bagged decisive goals in two of those finals, the Welshman's goalscoring record is not far off one in two across all competitions for Los Blancos.
 Second chance? 
Taking into account his cost, the expectation and level of output, it is impossible to consider Hazard anything other than the biggest flop in Real Madrid's recent history.
But there could be a shot at a redemption for him.
With stadium redevelopment work to fund, and the financial pinch felt by all clubs due to the pandemic, Real Madrid do not have the same spending power they have had in the past.
Talk of signing Kylian Mbappe, Erling Haaland or Eduardo Camavinga is rife, but naive.
The 13-time European champions will have to cut their cloth accordingly, which means Hazard has a second chance to write a more favourable Real Madrid epitaph.
Source: livescore