The Ghana Education Service has released an update on how Junior High School Graduates who are awaiting their school placements can go about the self-placement procedures should they miss out on all their school choices.
On the official Facebook page of the Ghana Education Service, they wrote:
What you need to know
Question 1
I missed out on all my five Choices, what do I do????
Answer
However, The Ghana Education Service (GES) says preparations are ongoing for the release of the computerized school placement for the 2020/2021 academic year.
In a press release sighted by MyNewsGhana.net, Head of Public Relations Unit at GES, Cassandra Twum Ampofo explained that the delay for the release is due to the outbreak of the coronavirus pandemic.
Giving further details, the release said "management is setting up call centres across the country and other appropriate alternative measures to resolve all placement related issues."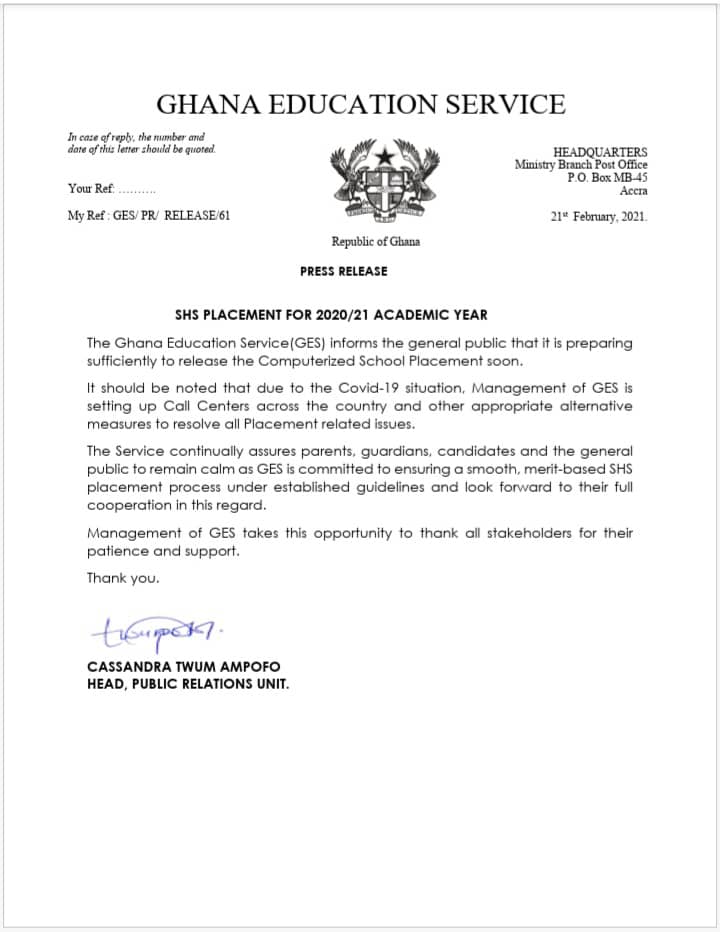 She gave the assurance that GES is "committed to ensuring a smooth, merit-based SHS placement process under established guidelines.
Source: MyNewsGhana.net