Ghana News
Top Story
Picture of Hon. Muntaka bowing down to Akufo-Addo puts social media on fire.
The 2020 elections were one of the keenly contested in the history of the nation. It was so keenly contested such that it ended in the Supreme Court. The Supreme Court settled the issue though many were still not satisfied. Some have been wondering why the flagbearer of the biggest opposition is yet to congratulate President Akufo-Addo.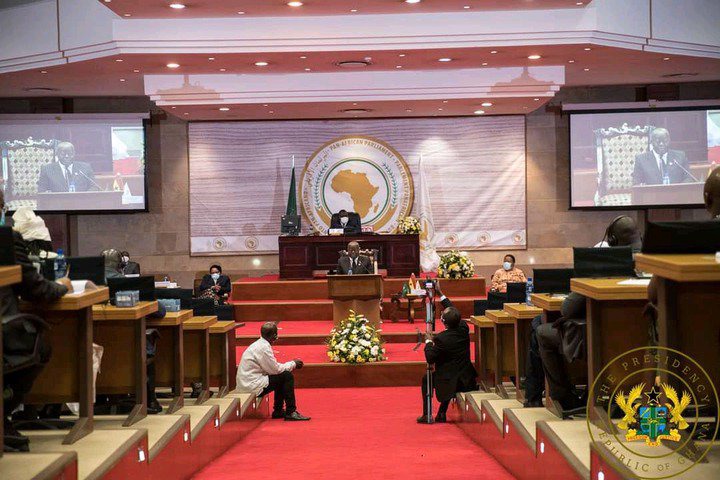 The President yesterday delivered an address to the Fourth Ordinary Session of the Fifth Parliament of the Pan African Parliament in South Africa. The president was escorted by some dignitaries like Hon. Joseph Osei Owusu, Annor Dompreh, Mohammed Muntaka etc. in addressing the Pan African Parliament, he expressed hope Parliaments on the African continent will be accountable to the people who elected them
He also talked about Parliaments learning from each other so as to enhance development and uniformity. He maintained that Agenda 2063 is still alive, when Africans will create, 'The Africa we all want in our time'.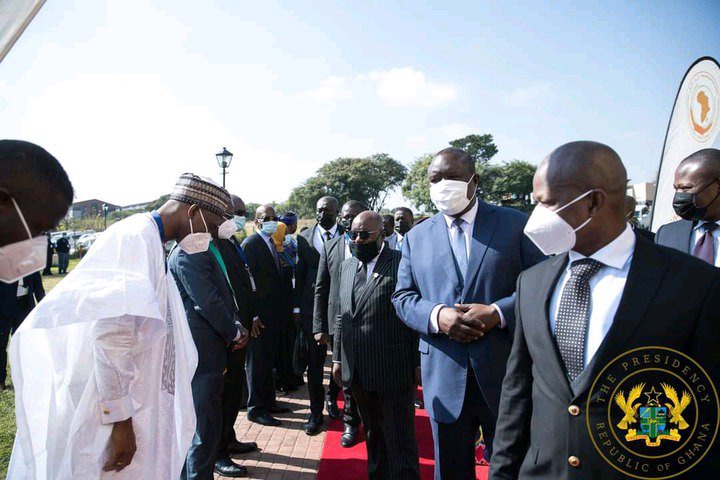 A number of photos of the event was posted on the President's timeline on Facebook. One interesting one was the seeing Muntaka bowing down to Akufo-Addo. Its strange that in Ghana many of the opposition would shy away from this and yet do it on a grand scale overseas.