Top Story
Pray for Akufo Addo; What we saw might be symptoms of Ataxia
Without any form of malice, prejudice nor propaganda, I write this publicly to only solicit for prayers from the general population for our President, Nana Addo Dankwa Akufo-Addo. This is for God to intercede on his behalf and prevent or cure him of any suspected ailment. 
This call has been necessitated by what we saw in a viral video on social media a couple of hours ago. The President has just begun his second term, and we will hope he will be as fit as a fiddle to steer the affairs of his government till he concludes his term of office in a truly healthy and sharp mind.
Anyone who has the country at heart must be troubled on what we all saw. For those who did not see, or have not heard of the said video, let me briefly describe it for you;
The event was the commissioning of the magnificent Muslim prayer centre in Accra. The President was ushered before a ribbon to cut it with a pair of scissors in his right hand, apparently to commission the building of the mosque. He stretches to cut, but for some reasons, he kept missing the ribbon in the attempt to cut it. His left hand was holding the side of the ribbon, but the scissors were missing severally. After some four or five trials, he then finally succeeded in cutting and commission the Ghana National mosque.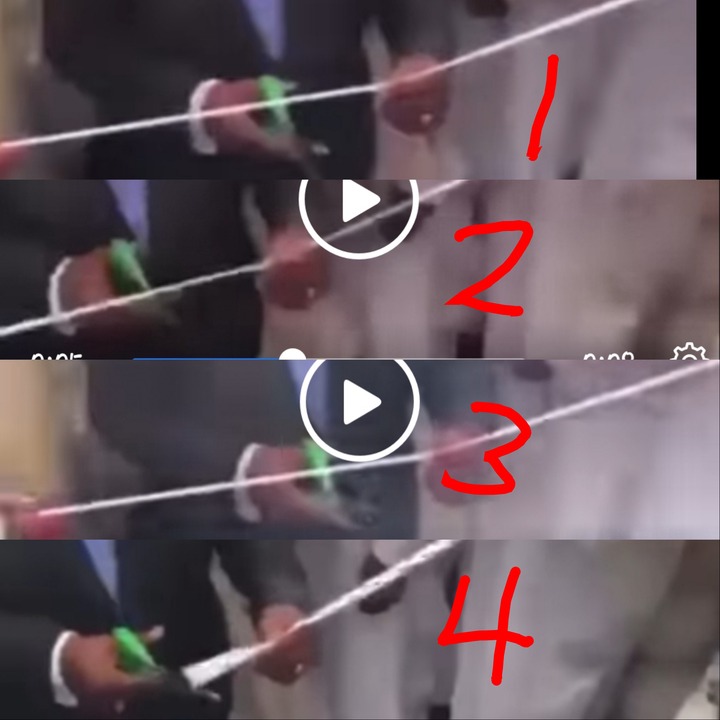 Anyone who got sight of the above description would be worried. Nobody misses a ribbon in such a close range unless there is something wrong with the person's central nervous system, specifically with coordination. A medical condition known as Ataxia.
Ataxia is a term for a group of disorders that affect co-ordination, balance and speech. Any part of the body can be affected, but people with ataxia often have difficulties with: balance and walking. It is usually caused by damage to a part of the brain known as the cerebellum, but it can also be caused by damage to the spinal cord or other nerves. The spinal cord is a long bundle of nerves that runs down the spine and connects the brain to all other parts of the body.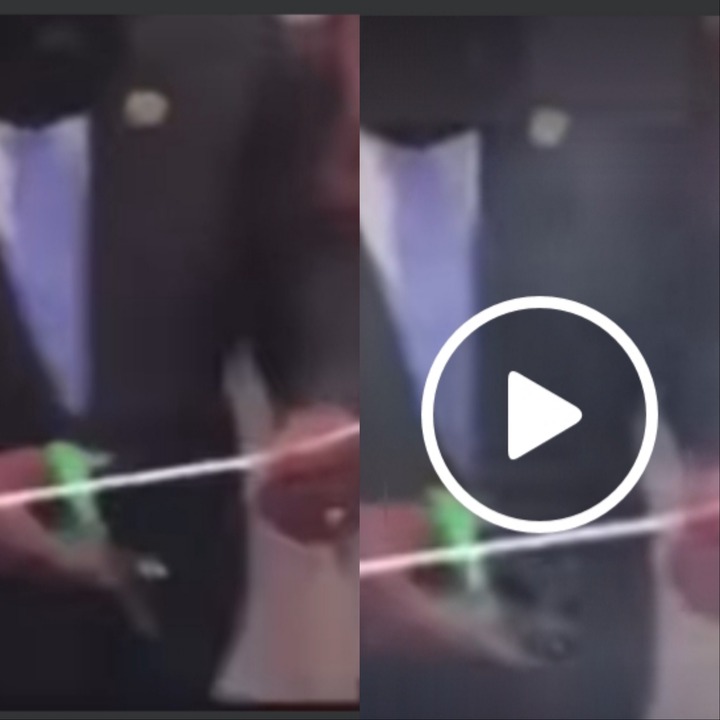 Do not get me twisted, this is not a diagnostic presentation. It is a simple clinical assessment of what we saw in a video, and call on all patriots to remember the first gentleman of the land in their prayers.
Source: operanewsapp