Ghana News
You are my only father – Otumfuo Osei Tutu II to Sefwi Wiawso Chief as he goes down into history
It was a beautiful scene at the Manhyia Palace yesterday as Asantehene Otumfuo Osei Tutu II, called Sefwi Wiawso-Manhene Katakyie Kwasi Bumangama II his father. His only one father.
According to history, Asantehene had his secondary education at Sefwi Wiawso Secondary School (SEWASS) while under the tutelage of the then Omanhene of Sefwi Wiawso, the late Nana Kwadwo Aduhene Okogyeabuor II, a cousin of Oheneba Mensah Bonsu, Hiahene.
So truly, Otumfuo met his father, Sefwi Wiawso Manhene yesterday at the Manhyia Palace as he together with Omanhene of Wassa Amenfi Traditional Area, Tetrete Okuamoah Sekyim II, and C.E.O of the Forestry Commission of Ghana.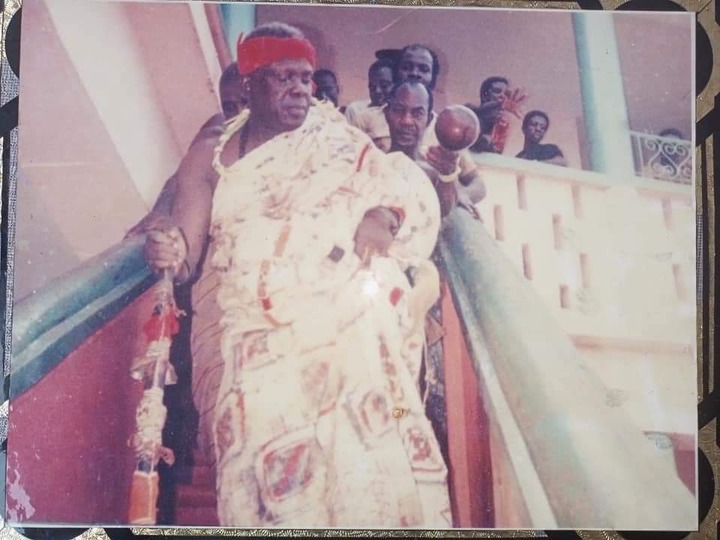 The purpose of the visit was to inform Asantehene of their End of Year Chief Executive Briefing and Staff Award set to take place in the Ashanti Region.
It is important to note that Asantehene Osei Tutu l had his grooming at Akwamu and Osei Tutu II also received his tutelage at Sefwi.
Source: myinforgh.com